Custom Design & Manufacturing Services
For applications requiring a special boot or bellow not shown here on the Heavy Trucking section, Coi Rubber offers complete custom design, engineering, and manufacturing services. We can analyze your requirements and specify the best material and design to meet a wide range of operating conditions, including:
• High and low temperatures
• Presence of oils, solvents, acids, alkalis or other fluids
• Abrasion and wear restrictions
• Sunlight, ozone, oxygen, and weathering conditions
• Flame retardancy
Snap-in fit systems can be incorporated into the design to eliminate the need for retainer rings and sheet metal screws while keeping moisture and sound out. If required, plastic inserts are available for various inner dimensions. Every design takes aesthetics and functionality into consideration so our boots look good as they flex and move. Our experts work with you every step of the way, from concept and prototype testing to final production. Our experience and capabilities assure quality products delivered on time and at the right price.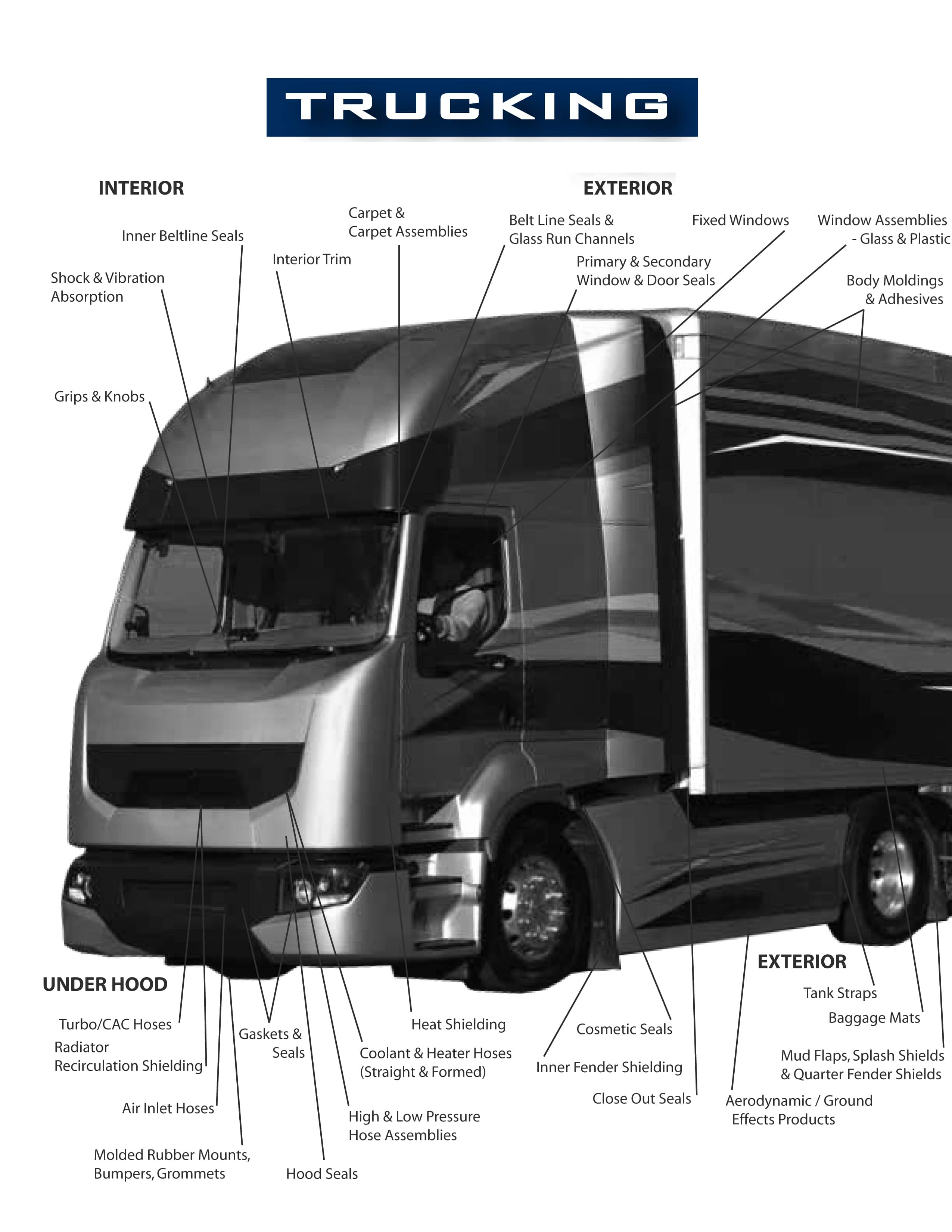 Heavy Trucking Industry Expanded
Within the heavy trucking industry known to most, our products are further expanded to similar categories as listed in the below sections.  Some of the truck types listed under heavy trucks may also come in medium sizes. In North America, a medium-duty truck is larger than a heavy-duty pickup truck or full-size van.
Box truck
Van
Cutaway van chassis
Medium Duty Truck such as Ford F-650 in North America
Medium Standard Truck
Platform truck
Flatbed truck (may also be light duty trucks)
Firetruck (may also be a heavy truck)
Recreational Vehicle or Motorhome