LOS ANGELES—Coi Rubber Products Inc. seemed to spring up out of nowhere in 2013 with a young, experienced industry veteran at the helm.
It also had a small plant in China to handle manufacturing. That was the good news. The bad news was that the custom rubber goods maker's factory was older as was some of the machinery at the site.
Some would have called the company a long shot to make it in the rubber products arena. They would have been wrong.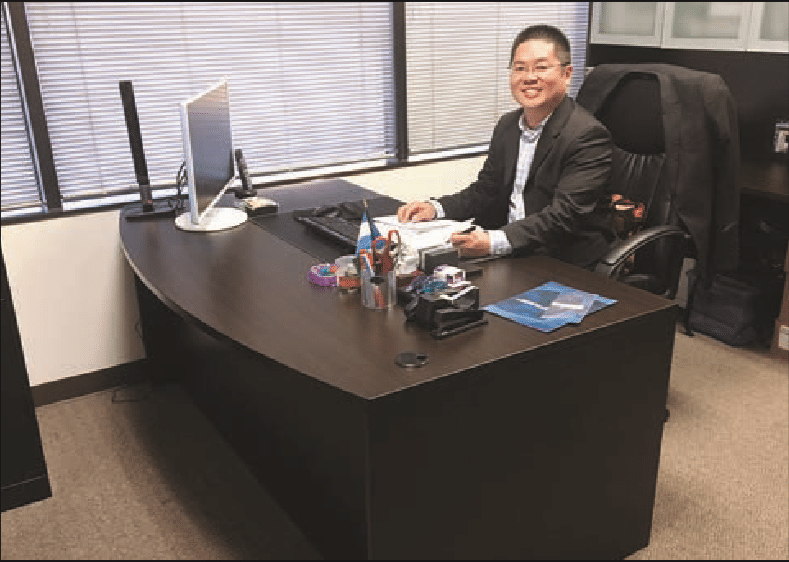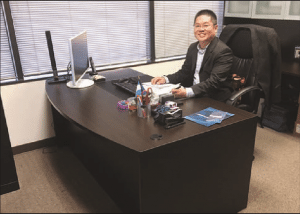 Coi Rubber's co-founder, David C. Chao, apparently knew what he was doing. When he launched the company, he already had a small but solid customer base, a number of experienced leaders to help guide the business and an aggressive growth plan in place as a foundation from which it could grow.
In addition, the firm's owners had the foresight and a plan that allowed the company to produce products and continue growing while it built a new production facility from the ground up in Anhui Wuhu, China, two blocks down from Lear Corp.
Coi Rubber broke ground on the Anhui Wuhu factory, which is located about 30 minutes away from the firm's old site and a six hour drive inland from Shanghai, in 2013 and completed construction in 2015. In August 2016 it received ISO-TS 16949 certification. The company, which started out with 150 employees in China, has been adding machinery and personnel since then. It now has a workforce of about 450.
"We put together a factory in China built and run with Asian-American leadership, expectations, values and framework," Chao said.
He also had a financial interest is some partner manufacturing companies in China and they have helped shoulder some of the production workload during the construction stage of the plant.
A steady flow of the company's products are shipped to the U.S. in 40-foot containers on a regular basis, insuring the most competitive shipping costs possible, Chao said. It primarily, but not exclusively, serves the automotive, HVAC, agriculture, heavy trucking and commercial rubber markets.
Regular expansion
Today the 250,000-sq.-ft. factory in Anhui Wuhu not only is running efficiently, it's also in a continuous expansion mode. "We specialize in custom molded, extruded, rubber-to-metal-bonded products and also plastic injection," he said.
Coi Rubber is currently finishing up phase one of its extensive growth project at the new plant, according to Chao, who is a co-owner and president of the Los Angeles-headquartered business. The company expects to complete stage one in the fourth quarter.
That expansion project involves adding personnel and a variety of new equipment at the Anhui Wuhu facility. The firm also has experienced growth at its headquarters facility in the City of Industry, a 10-by-5 mile stretch in Los Angeles County that houses numerous companies.
Chao said that while the company's plant spans 250,000 square feet, when partnering plants in which he has made investments are included, the company has over 1.4 million square feet which gives it "great depth and manufacturing power."
Machinery added at the Anhui Wuhu site includes a variety of transfer, injection and compression molding presses for both rubber and plastic along with those used for extrusion and rubber to metal bonding. "Those are the core areas in which we do manufacturing," Chao said.
Its latest piece of equipment—an auto coating machine with 40 working stations for metallic framework—arrived at the facility in late April.
Long time dream
While Coi Rubber was formed by Chao, partner Alex Horng and some silent partners in 2013 and began producing products from its older facility and at plants operated by partner companies in China in 2014, that actually wasn't the beginning of the business.
The idea of launching a rubber products company was always in the back of his mind, he said. "I had invested in real estate in China while I contemplated building Coi Rubber Products," so he was well prepared when he finally made the move.
Chao had started working in the rubber industry right out of college. "This was back in the early 2000s and I had the greatest experience going all over the world selling rubber," he said. "This included Mexico, Japan, the U.S. and China. I had a lot of success in many industries, including but not limited the automotive, agriculture, heavy truck and appliance industries."
By 2011, he was vice president of sales for Lusida Rubber Products Inc. and a seasoned veteran of the rubber business with numerous contacts and friends in the industry.
At that point he decided to make his move. He left his post at Lusida to join Horng, the founder of a successful durable medical equipment business, which is also headquartered at the facility in Los Angeles where Coi Rubber is based. Chao became vice president of the operation, a position he continues to hold today.
Chao began putting together a business plan to create the molded rubber goods company. He had property, his family's plant in China and partner companies in the country. And he felt he had solid reasons why the molded rubber products business was needed.
During his 15 plus years in the industry, "I realized that the market had gotten more competitive with customers demanding simply the best—lower costs and higher quality products," according to Chao, who moved to the U.S. from China with his family in 1982 at the age of three.
"With labor rates increasing in coastal areas within the Far East," he said, "we needed something with an edge: new technology, lower labor costs, better logistics and more importantly an infrastructure that brought extreme value to the supply chain."
Armed with that knowledge, Chao said, "we needed to build it from the ground up and incorporate the latest in technology, automation and competitive value for many years to come. New rules were needed along with a fresh start. From new facilities to management from the top down, it was time for the old saying, 'in with the new and out with the old.' Anything antiquated was systematically flushed out phase by phase.
"Our team members, such as Bryan Erdmann (director of business development) and Craig Law (Mexico automotive accounts), have been with me for over 15 years. Building a solid team of experienced individuals takes much more time than just building a factory." Between 2011 and 2013, a good portion of his team was in place.
Chao presently holds two positions at Coi Rubber, president and vice president, because he's still looking for the ideal person to fill the latter post. His primary job in the U.S. is to create jobs to support the business and several departments at the Los Angeles site.
"My responsibilities in China are to insure that our building and manufacturing are state of the art and up to U.S. standards," he said.
Future growth plans
The next step for the company will be phase two of its expansion plan, which at this point will be determined by some key projects that are pending, he said. "However, the land is in place and we will be formalizing this in the next few years."
If the firm moves forward with phase two, it is tentatively expected to start in 2020. While Chao did not discuss all the details, he indicated it may involve construction of another production plant.
He views molded rubber goods made at the company's plant in China as the most cost-effective for customers "due to labor rates, overhead and other advantages we have over domestic manufacturing." And the fact that it's located inland, rather than on the coast in China, helps reduce labor costs.
"We also mix and compound our own materials in house through a fully automated process from ingredients, to batching, to perform and every other step. It starts on the third floor and works down," Full automation takes the labor out and makes production as efficient as possible, he maintained.
State-of-the-art bar code scanning and step by step data automatically tracks each batch of material and then enters into the company's systems for further integration with IMDS, lab testing and other reports generated for repeatability and traceability, Chao said.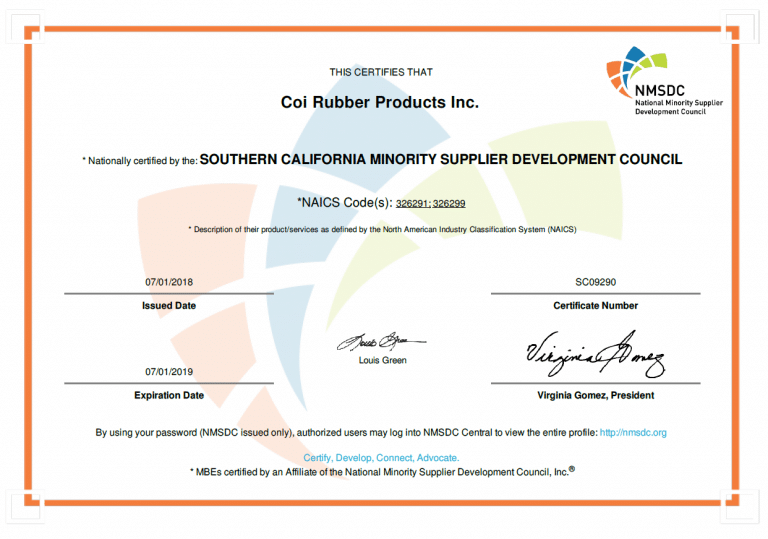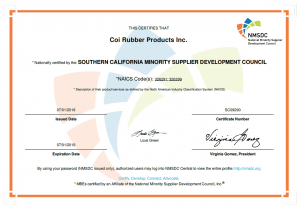 Coi Rubber has a research and development laboratory on the second floor of the Anhui Wuhu factory. In the U.S., the firm generally works with customers on CAD files, designs, front end work for new programs that require research, direct support on engineering for ASTM specifications and other projects, he said.
"There's no way anyone could build a plant like this in California or New York," the executive added. "It's simply too cost-prohibitive."
In addition to its own facilities, "we work very closely with Akron Rubber Development Laboratory in Akron on other testing, recommendations, compound development and other work that cannot be done in China," Chao said.
"Finding how to leverage and maximize our success on each project is the key while doing it at the most competitive price possible is what we strive for so that our customers can achieve the value they are looking for."
Coi Rubber adding on to plant in China – PDF