Their Journey: Diversity breeds success for Coi Rubber
minority rubber manufacture
The firm is a certified minority-owned supplier where most of its work force also comprises minorities. This has helped open doors for the supplier of custom molded, extruded and rubber-to-metal products, leading to growth for the City of Industry-based company.
Edward Casillas is the VP of Sales.  He has seen a large reason of the success for the firm.  He said as managers, they see the staff as a diverse group of people who come from a wide variety of backgrounds, with economic, cultural and language differences.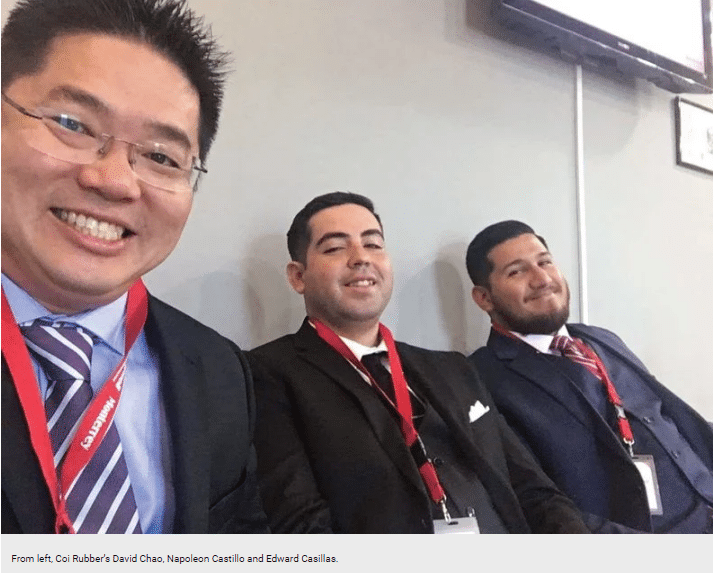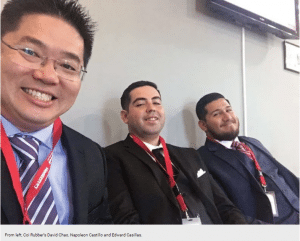 Past Year
During this tumultuous past year with the coronavirus pandemic impacting business all over the globe, Casillas said many in the industry are looking for a stable supply chain now more than ever. And he believes Coi Rubber, because it is so lean, can be more agile than many of its larger competitors.
"We have individuals who come from different backgrounds with different experiences," he said. "That allows us to make more strategic decisions in a more efficient manner. We have a lot of different brains of different calibers who really give us good ideas tackling tough subjects."
Those include ways to engineer better-performing compounds while keeping costs stable for customers, or looking to solve quality issues.
"We really find talent," he said. "I think every employer has a difficult time doing so, but perhaps the answer is we are very fortunate perhaps because we tap into a pool that other companies don't tap into."
Casillas quips that the diverse talent at Coi Rubber covers "at least several continents." In California there are Hispanics and Latinos, but the firm also boasts Americans, Mexican Americans and Vietnamese Americans. There even are two with European backgrounds.
Casillas' Family
Casillas' family immigrated from Mexico, and he is the first generation born in the U.S. But he also was partly raised in Mexico as a child, then moved back to the U.S. when he was about six.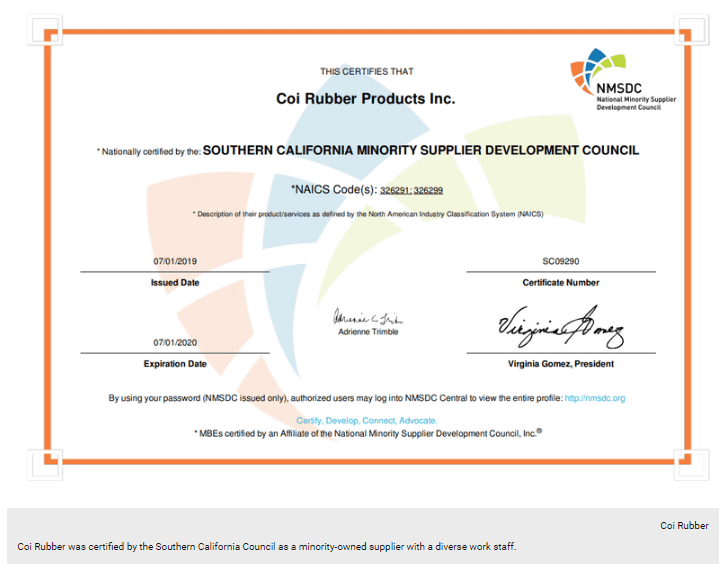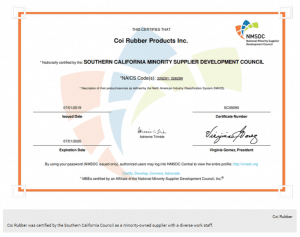 "From that point forward, I was fortunate enough to start absorbing American culture," he said. "It really allowed me to have both cultures. I proudly say I am American Mexican, being that I had both cultures and grew up being exposed to both."
That background, he said, has helped his career at Coi Rubber. While minorities sometimes have access to financial aid for schooling, they also can have the "very real and practical advantage of having a second language."
"In this case, I spearhead a lot of the Mexican accounts," Casillas said. "There is a lot of automotive manufacturing in Mexico. That allows me to have the advantage of speaking fluent Spanish, and I can also relate to the customer in this case. It's not just language, but really developing that business-to-business relationship that is needed in contract manufacturing."
Benefits of being certified
Coi Rubber is certified as a minority-owned business by the Southern California Minority Supplier Development Council, and that brings with it tangible benefits, according to Casillas. That is particularly helpful when dealing with large, global conglomerates that need to allocate a certain amount of their contracts to minority businesses.
"Without that certificate, we wouldn't have as many doors open for us," he said. "But we still have to perform."
Tier 1 Automotive Supplier
One Tier 1 automotive supplier that has been particularly important to Coi Rubber is Japan's Aisin Seiki Co. Ltd. The supplier to Toyota, Honda and other OEMs is one of Coi's largest customers.
"Their plants in Mexico really have groomed us to be a valuable supplier to them," Casillas said. "They really have allowed us to grow and develop business with them. I think them being a minority-origin company along with us being a minority-owned business was the perfect fit."
Stanley Black & Decker Inc. has a structured diversity program for its suppliers, and Coi has had a growing relationship with the firm over the past decade-plus. In 2019 Coi received the firm's Outstanding Diverse Vendor Award.
"They really honed in with making us feel welcome, down to their day-to-day operations and individual contact with our team, up to their upper management and purchasing," Casillas said. "They really welcomed us and encouraged and groomed us to find ways of becoming a supplier to them, and a valuable one at that."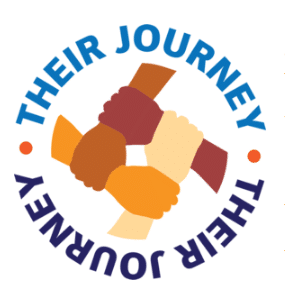 Coi Rubber VP of Sales
The Coi Rubber VP of Sales said all organizations can benefit from expanding their target pool when it comes to hiring. "There is a lot more viable talent out there that perhaps other organizations are not utilizing through their hiring needs or hiring platforms," he said.
He said Coi didn't necessarily set out to have as diverse a work force as it has, but by being an equal opportunity employer, it just ended up that way.