Hoses, tubes, and pipes can be vulnerable to damage by repeated flexing or friction, exposure to the environment, and contamination by foreign materials. Damage to hoses, tubes, and pipes can certainly lead to safety issues as well. Aside from abrasions, grommets are also used in applications where hoses, wiring, and cables need insulation, vibration protection, or just to be hidden from view. Rubber and plastic grommets are used for the purpose of preventing these issues and can be found in engine fittings, automotive systems, medical, and many other industrial sectors.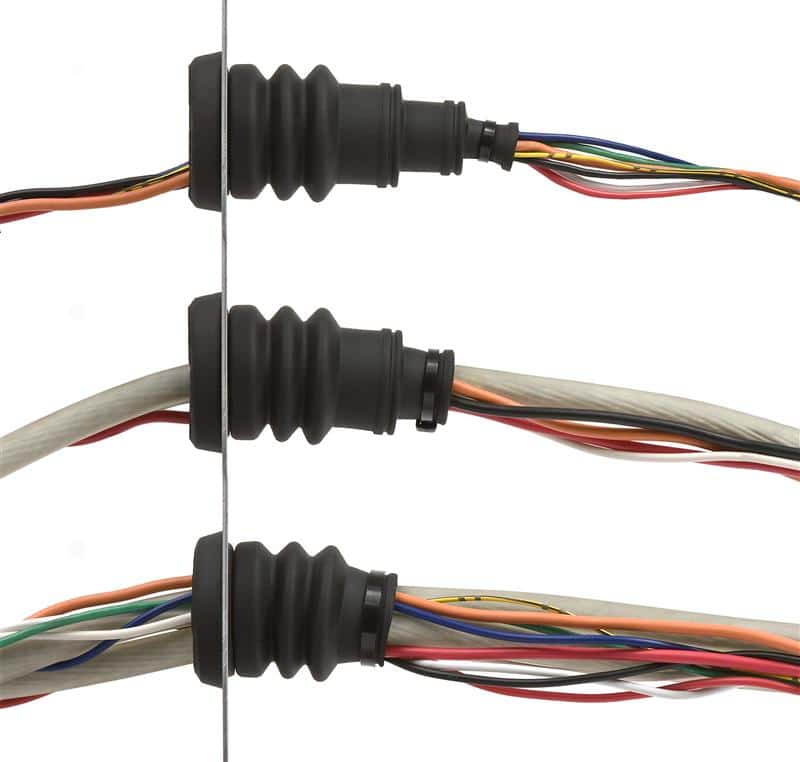 Grommets are usually manufactured from highly durable molded rubber, such as SBR, Silicone, or Neoprene. These rubber grommets are usually designed to withstand tearing and abrasion. By request, a custom rubber manufacturer with custom compounding capabilities may also be able to confer special properties to your rubber grommet such as ozone and weather protection, petroleum protection, and stability in extreme temperatures. Depending on your requirement, the tensile strength of the rubber can also be customized for your application.
Most rubber grommets come in round shapes, but because they must be the exact dimension and size to fit the hole or point where it must be installed in order to be effective, custom manufacturers provide custom molding capabilities as a service for this exact purpose. Custom manufacturers can mold the exact shape or type of grommet that is effective for your application. Grommets can be made oval, horse-shoe, flat; with holes, plugs, or blind types.
Coi Rubber Products is a custom rubber and plastic manufacturer with the capability to produce custom grommets to your exact specification and requirements. With both custom compounding and molding capabilities, you can be sure that your rubber or plastic grommets will be the exact fit for your system and have the performance to back it up.
Learn More about Cable Management Systems
Have a question? Please fill out the form below to receive information regarding your inquiry. You can also give us a call at

(626) 965-9966

.
[contact-form-7 404 "Not Found"]