When you're looking for a custom rubber manufacturer, you should already have in mind what sort of product(s) you want – be it a drawing or sample. Next you need to know what type of rubber material you require from your manufacturer. Do you know the types of rubber available?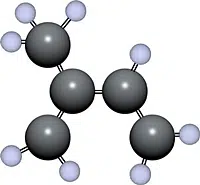 Rubber products can be made out of either natural rubber or a synthetic form of rubber.
Natural rubber is harvested from the sap of the "rubber tree" known as Hevea brasiliensis.
To obtain synthetic rubber, raw materials go through complex processing such as poly-condensation and polymerization. The types of synthetic rubber compounds are butadiene, chloroprene, isoprene, and there are many more.
Synthetic rubber can be obtained from a variety of chemical processes.
A rubber manufacturer must understand the processes by which the different types of rubber compounds are obtained. To synthesize the monomers for synthetic compounds, rubber manufacturers primarily use ethylene derivatives, such as from gasoline, coal, natural gas, limestone, ethanol, and others. Polymerization and copolymerization can also be used to manufacture non-saturated forms of rubber compounds.
A rubber manufacturer who understands compounding methods makes good rubber products and saves you money.
A good rubber manufacturer would utilize different types of compounding methods in order to change the characteristics and properties of the rubber to satisfy the requirements of the product and customer expectations. Compounding experience and skill is a must for rubber manufacturers, as changes in compounding can lead to changes in the structural integrity of the product.
Rubber products have special properties inferred from their material compound.
In order for rubber products to carry such special properties as gas impermeability, oil resistance, and heat resistance, rubber manufacturers often employ the use of compounds such as polysulphide, chloroprene, fluorine rubber, and ethylene-propylene. Rubber products used in sealing or are exposed to extreme environments would no doubt benefit from the guiding hands of a custom rubber manufacturer with custom compounding experience.
High quality rubber products and custom compounding go hand in hand.
To make sure you get the best value for high quality rubber products which last and are able to perform within their application, you should look for a custom rubber manufacturer knowledgeable and experienced in the custom compounding of a variety of rubber materials.
Coi Rubber Products has over 28 years of experience in the engineering and compounding of custom rubber and plastic products. We are able to provide cost-saving solutions by recommending custom compounding solutions, as well as meet your strict application requirements.
Learn More: https://en.wikipedia.org/wiki/Synthetic_rubber
Have a question? Please fill out the form below to receive information regarding your inquiry. You can also give us a call at

(626) 965-9966

.
[contact-form-7 404 "Not Found"]